Art Griffin Qualifies for US Junior Amateur!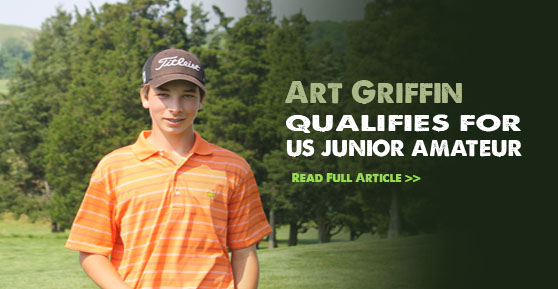 Art Griffin thought he had missed out on a chance to play in the U.S. Junior Amateur Championship.
The future JPGA Junior finished a round of 2-over-par 74 at a qualifier Tuesday at Atkinson Resort & Country Club and figured his 36-hole total of 148 wouldn't be good enough to make the prestigious national tournament. "I bogeyed the last hole on my second 18, and I didn't think I qualified," Griffin said. "But I got in, and there was only one score lower and then only one more lower score came in."
The U.S. Junior Amateur will be held July 16 to 21 at The Golf Club of New England in Stratham, NH.
«
Back to Home Page